We know, we know. Yesterday we said that was going to be our post on the ND game. But you guys keep sending us such good stuff, we must pass these on.
* First up, while this guy's on-screen personality makes Brent Musberger look like a speed freak,
his do-it-yourself video analysis
of the Michigan-Notre Dame game is very good. (HT: DW)
* Yesterday, we put up a great pic of the new-look Golden Dome on the ND campus. We didn't know who did the original until we got an email from Peabody over at
Michigan Against the World
. Check out his site. He also did this danday of how Touchdown Jesus should look now...

* On Michigan's Scout board, somebody put up this post on the passing of an Irish legend: Charlie Weis' Sanctity (HT: LM)

* Another clever "news report" explaining how ND is now a "shoo in" for a BCS berth...because they lost! (HT: LM, DW)
* Brian at MGoBlog does his usual top notch job of breaking down the game in detail (and we mean really, really, really, really breaking down the game).

* For those of you looking for new screensaver or wallpaper pix, might we suggest the following...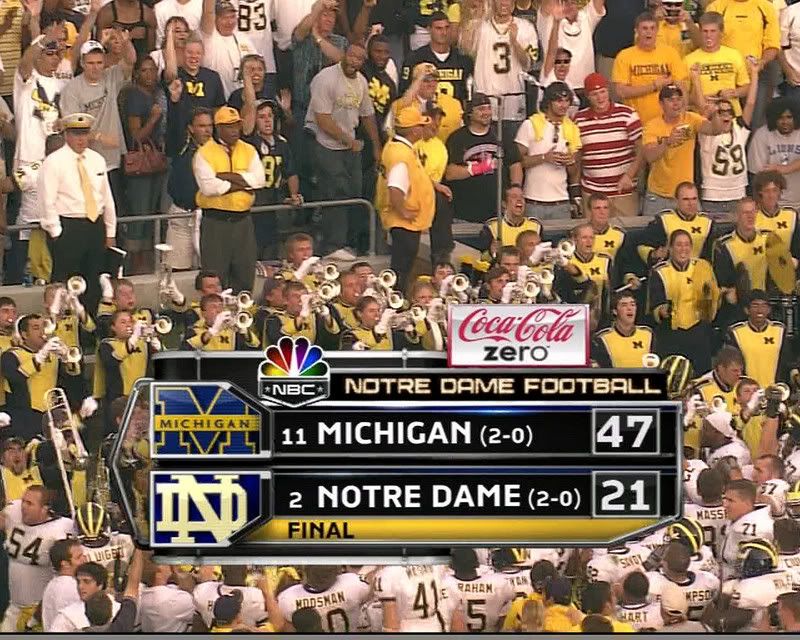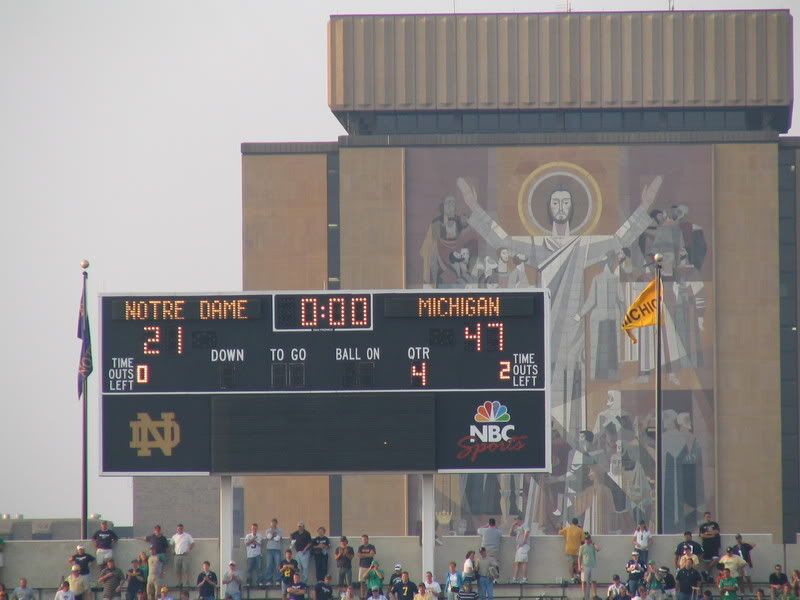 (HT: JK, RW)
* Finally, a YouTube clip that will make you wish you were there...